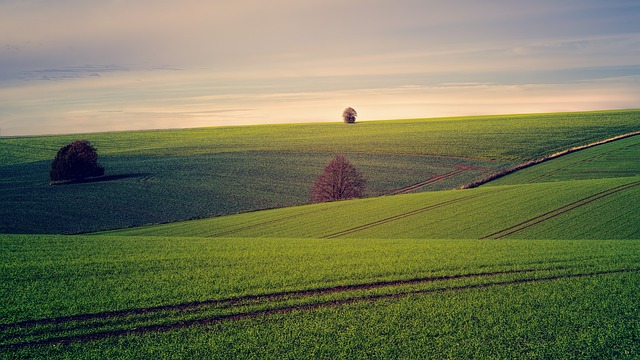 There are a lot of business opportunities in Nigeria and I will be showing you some untapped business opportunities in Nigeria that you can do to make a profit.
Generally, birds of a feather flock together but there is a type of bird I know that doesn't flock with each other and that's the eagle. The eagles also don't flock with other birds as they don't do what the other birds do because they can fly higher than any other bird.
The eagles also do not flock with themselves and you won't see them eating together because they look for fresh prey and eat fresh food. That's why the eagle is always used to represent success.
As an individual, you shouldn't always follow the crowd to do what they are doing instead you should be like the eagle that looks for fresh and unique opportunities which they utilize.
What I'm saying in essence is you shouldn't always do what everybody is doing, it's not as if you can't succeed at it but you will need to compete with a lot of people in that same business.
What you can do is always look out for new and untapped opportunities with less competition and you will be able to achieve the big success that way.
You can also do a business that's competitive but if you are starting, you need to add something new to what already exists. If you do exactly the same thing as the others, you might just be struggling to do the business without making much success.
I will be showing some businesses that you can start in Nigeria that are less competitive because we do not have a lot of people in that line of business.
A franchise is a type of business in which the owner accepts a license or a franchise fee to allow other individuals to use business resources such as product, branding and operational knowledge.
The business that grants a license to other individuals is called a franchisor while the Individuals or businesses that pay for the license are called franchisee.
In this type of business model, the franchisee is meant to pay royalties to the franchisor from time to time and this depends on the agreement between both parties.
App development and programming
App development is one of those business areas that are not so crowded in Nigeria. Why I'm saying this because you notice that most apps on your phones were built by people from other countries.
I've seen some apps built by Nigerians, like bank apps, ayo games, news apps and some other few, but I believe that we can still do more in that aspect.
I believe that if we can come up with addictive games,  people all over the world will download them or if we can come up with a very useful app, it's going to sell all over the world.
App development is a business that has to do more with your skill and ideas you have than any other thing, if you don't have the skill, you will need to employ someone skilled in that area that can work for you or you can go and learn the skill and start developing your own apps.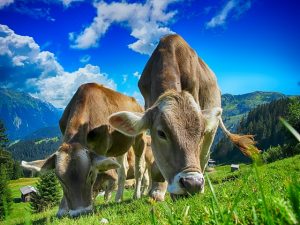 Even though some people are into agriculture already, I still feel we have a long way to go when it comes to agriculture.
When you look at the top countries that are into agriculture, the likes of China, Brazil, India, the USA and Turkey, you will see how agriculture is also adding to their economy. Nigeria has the potential of getting close to what these top countries have achieved if we are serious about agriculture.
Nigeria should be doing more of exporting agricultural products rather than importing them, if we can achieve this it's really going to have a great impact on the economy.
Some of the agricultural products we produce in Nigeria include beans, sesame, cashew nuts, cassava, cocoa beans, groundnuts,  kola nut, maize (corn), melon, millet, palm kernels, palm oil, plantains, rice, rubber, sorghum, soybeans, bananas and yams.
Imagine if we can produce more of this and export it to other countries. Since the government is not making use of these opportunities, that's a chance for individuals like you and me to make use of the opportunities.
Other opportunities also present are poultry and fishery, there are still lots of opportunities in these areas and it is something that is doable.
I've noticed over here in Nigeria that seasons for fruits come and go. For example, when it's the season for yam, you will have a surplus, the price becomes cheap but when the season is gone, the supply reduces and the price gets expensive. This should not be happening.
In advanced countries around the world, foods are preserved all through the year and are even exported to other countries.
Imagine if you can preserve onions, peppers and tomatoes throughout the year and you can sell them when others are out of stock because of the season issue.
Food invention
Food invention is the art of transforming agricultural products into food or one form of food into another form so as to make the preparation of food easier.
There's been some achievement these days on food invention but I still believe there's still a lot that can be done in that industry. A good example is Poundo yam which is another form of pounded yam, it's actually a good invention because it makes the preparation of pounded yam easier and faster.
You can look for ways to modify the common food we have, like modifying beans and making something children love to eat.
Recently I saw an Instant Kunu drink which you can just mix it with hot water and your Kunu is ready, if you can do an instant food, people will definitely buy it. It's just like me seeing an instant soup product, I will definitely buy it and try it because I want to cook my soup fast without much stress.
A lot of research needs to be done in this line of business because the food you produce must meet certain standards so that it is fit for consumption.
Recycling business
The recycling business has to do with transforming waste materials into usable products. You might see some things as waste but to some people, it is actually a source of the gold mine.
There are different wastes that you can recycle if you want to go into the recycling business. One of those is used paper and cardboard as they can be recycled back into the paper such as plain sheets, toilet paper or newspapers.
You can also recycle plastic bottles for t-shirts, sweaters and other forms of plastic. Glass can also be recycled into tiles, flooring and also brand new glass.
Examples of home items you can recycle include bulbs, batteries, CDs, disposable plates and cups, books and cards.
The recycling business makes you see things in a different way because you now realize that the waste in your garage can serve as a source of raw material for production.
Human faeces can also be recycled into fuel and even fertilizer, so think about that before going to the toilet to poo.
Online business
There are many types of online business that's has not been harnessed in Nigeria. Most times people talk about blogging and affiliate marketing, but there are other aspects that people have not looked into.
For instance, I don't see much of paid membership sites and online coaching sites in Nigeria and these are types of websites that can make a profit. One of the important aspects of this business is creating content that people want and it also has to be well structured. I know some people are into this business in Nigeria already but there are still many niches that haven't been touched of which a lot of people need mentoring in these areas.
You can also build a specialized online store that can allow people to shop online and the products get delivered to them, a good example is Amazon. Before you start an online business, you need to make your research because there are many niches you can go into that can be profitable.
Shoe production
Shoe production business is one of those businesses that haven't really been tapped into in Nigeria. You can't really name any shoe production company that's popular in Nigeria.
Most people still prefer buying foreign shoes because they feel it's of higher quality and a better brand than what is produced here in Nigeria.
I can assure you that if we have a company that can produce quality shoes and brand themselves well, they are going to be able to compete with their foreign competitors in this line of business.
More companies need to invest in the shoe production business so that they can produce quality products in the marketplace. What we have mostly today is the local cobblers making shoes but people do not really have confidence in the shoes they make because they feel the shoes are of low quality.
I'm not saying the cobblers are not doing a good job but for people to really start buying Nigerian-made shoes there needs to be some form of professionalism, branding and regulation.
Animation
I watched the movie Spirited Away a while back and I really enjoyed it even though it was an animation. I feel animation is something that can be done from anywhere once you have the skill and the right equipment to work with.
When I watch TV these days most of the cartoons children watch are the ones created by companies outside Nigeria. Animation does not have to do with the environment or actors like that of movies, so if you have the skill to create a good cartoon for children relating to Nigerian culture, it's definitely going to catch the attention of children and it's going to sell.
You can also produce a standard movie or a music video using animation. You can also mix animation with normal movies and I really enjoyed that in the Ant-Man and the Wasp, it's a movie mixed with animation looking so real that wouldn't think the animation was used. You might need to watch the movie to see what in talking about.
Conclusion
There are several untapped business opportunities in Nigeria but I've mentioned quite a few. You can also try doing research on your own and you'll see that you'll also come up with other ideas.
You should also do thorough research before starting any business because when you do this, you're going to reduce your risk of failing.
Some of the businesses listed above might be quite expensive to start because you might need to get a machine, a physical structure and human resources to help handle some of the work. The truth is these businesses are doable but you need to be willing to give it all it takes because where there's a will, there's a way.
You might also want to look at how to register your business with CAC before starting your business and tapping into these opportunities.