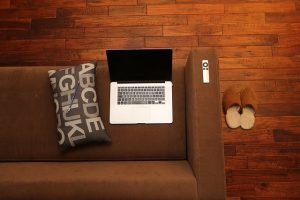 In this post I'm going to be realistic as possible in showing you some home business ideas with low startup cost in Nigeria.
I know you must have come across several lists showing about 20 businesses you can start at home, but the question you need to ask yourself is how realistic are these lists.
When you hear home business, what comes to mind is business that's easy to do but that's a wrong perception about things. For you to do your business at home you need discipline, motivation and you need to work hard so as to get result.
You will definitely face the same challenges every business face in the Nigeria business environment even if you are doing your business from home but you can definitely overcome the challenges of the Nigeria business environment.

When starting a home business, you'll definitely need money to start. There's hardly any good business you can start without money. It's actually possible to start a business without money but it is rare.
So if you want to start a home business, you should be ready to invest enough funds into it so that you don't waste your time.
When you start a home business, it's also going to take your time. The truth is that you might need to work more than the normal 9am – 5pm period, you might even need to work during weekends. So you can see that it's not as easy as people say it is. You will need to invest a lot of time at the initial level if you want your home business to succeed.
You also need to have skills if you want to start a home business. That's even one of the most important thing because if you are not good at what you are doing, your customers won't patronize you regularly. Learn how to make customers keep patronizing you here.
If you don't have the required skills for your business, you can always learn or employ someone who has the needed skills.
Now let me show you some home business ideas with low startup cost that you can start in Nigeria.
Catering Services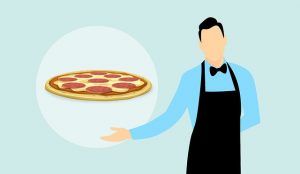 Catering service has to do with you providing food for people at social events. Outdoor social event would not really be my main focus for this post instead I will be focusing on how you can supply offices around your area.
You can start by walking into organizations around your area with a proposition of supplying them food when they need it. You can also give them a sample so that they can have a taste of your cooking.
Why I call this a home business is because you can do the cooking at home and you only need to go and supply the food to your customers of which someone else can always do that for you.
The most important part of this business is the cooking aspect and it can be done at home. If you can cook well, you will definitely get customers to patronize you .
Blogging
Blogging is one of those businesses that are going to take your time. Blogging is not just about putting up a few post and expecting result immediately, you need to be able to write enough relevant and interesting posts before you can start seeing result.
You can also read: How to Grow a Small Business
The reason why I have blogging on this list is because it can completely be done at home. All you need is your computer system, internet connection, ability to use content management system and ability to interesting and relevant content.
One of the easiest way people make money through blogging is by accepting advert placement on their blog but blogging also provide you other opportunities.
If you want to go into blogging you need to be able to come up with good contents and promote it.
Private tutor
Private tutor entails you teaching people what you know, it can be on a course you know people are interested in. It can be secondary school subjects, international exams, university courses or even professional courses. You will always get customers no matter the group you work with.
What you need to start this business is just having knowledge about the course you want train people on.
When it comes to tutoring people, you need to regularly update your knowledge on courses you are training people about. Imagine tutoring someone and the person has a wider view about the course than you do, that does not show professionalism.
Online store
Running online store is also one way you can make money from home. Online store simply means selling something online.
There are different means you can sell things online, you can sell through your website, you can sell through e-commerce site like Jumia, Konga and Jiji. You can also sell through social media.
All you need to do is get a product that people want to get and sell it to them. You can import products from abroad and then sell it online.
Dry cleaning
Dry cleaning business is one of those businesses you can start from home and it's going to sell because there are lots of busy people out there who need to wear clean clothes. You will also notice that the percentage of house wives are reducing these days as some of them are also getting jobs to do.
You can actually run your dry cleaning business manually when you wash clothes with hands but you should do that if you don't want to spend money. You can also decide to use a washing machine which I feel will make your work easier.
The other parts include advertising your business and making delivering at the appropriate time. If you don't deliver at the appropriate time, your customers won't be satisfied, but if you deliver at the appropriate time, your customers would be satisfied and you will also get referrals.
Web Designing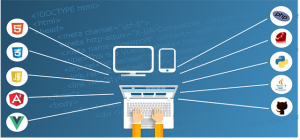 Web designing is another business you can do from home and one of the major thing is having the necessary skills to design a website, which you can learn.
The reason I have web designing on the list is because there are new businesses coming up every day and these new businesses want to be seen online and they will need a professional to design a website for them and that's where you come in.
You can also offer SEO services in addition to your website designing assuring your clients of ranking high for keywords they desire on search engine.
You can also read: Things Not To Do When Starting a Business
Conclusion
If you want start a home business, you need to have the required skills or you can develop the required skills. The quality of your service matters because everybody wants to get value for their money.
When doing your business at home, you also need to take it serious like a real business. No business is a joke except maybe you are in the comedy business.
It's easy for you to get distracted when working at home, distraction can come from your family members, when you watching TV or maybe when you are using your phone. You can avoid distraction by consciously having a not-to-do list when working at home. For instance you can decide to switch off your phone for some hours when you have important work to do.
Home business can be very rewarding but you need to be dedicated, focused, serious and skilled at what you are doing if you really want to get the desired result.